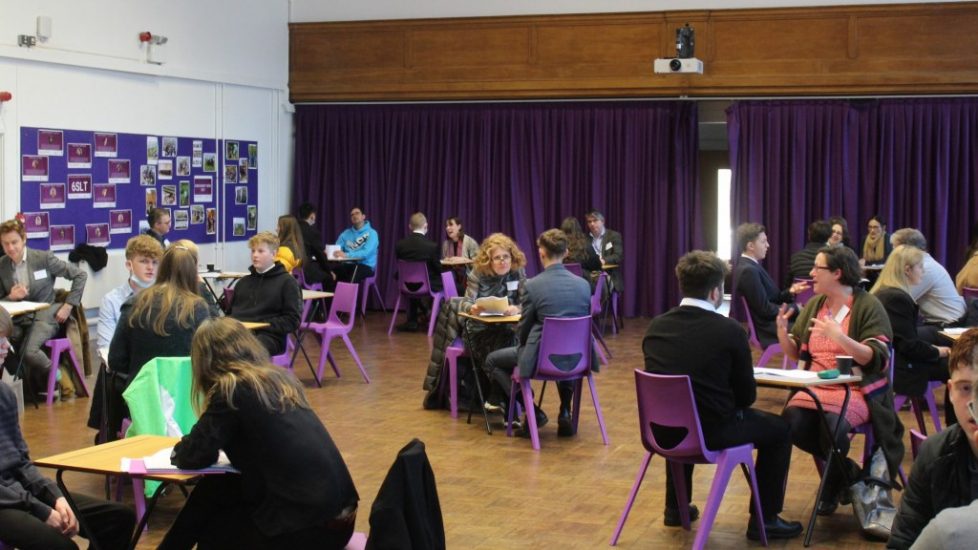 Staff member in charge of careers: Mrs B Rowlinson-Baker
You can contact his via email at: browlinsonbaker@st-marks.org.uk
Our Vision
Building upon the foundation of our school values; Aspiration, Resilience and Community, we aim to provide the students of St Mark's with the knowledge and skills they will need to be future employees and potential employers in the context of business, enterprise, and creativity. 
By the time they leave St Mark's, each student will aspire to be the best they can be and do the best they can do, whatever that entails. They will be resilient enough to know that life can be challenging, but they will step up to the challenge, and they will not always succeed, but where they fail they will try again. They will appreciate and understand that whatever they do, they do it as part of a community.  
Click here for our Careers Provision and Access Procedures. This policy statement sets out the school's arrangements for careers provision, as well as the arrangements for managing the access of providers to pupils at the school for the purposes of giving them information about the provider's education or training offer. This complies with the school's legal obligations under Section 42B of the Education Act 1997.
In partnership with the Careers and Enterprise Company and via our PSHE programme we aim to manage and coordinate arrangements for effective careers education, information and guidance for all students.
For more information, click on the following links: